Sending a Child Off to College: What You Need to Know
— By E.C. Cooper staff
We were going to wait a month to do this Blog, but now seems like the best time. Do you have a child going off to college? You're probably drowning in To Do Lists and, since making sure your child has the right insurance is so important, we want to give you as much time as possible to reach out to us if need be.
PROTECTING PROPERTY:
Is your child at college, living in a dorm, covered by your homeowners policy? Most homeowners policies provide 10% of content limits of your homeowners policy. For example, if your homeowners policy has $200K of coverage, you have $140K of contents coverage, which allows for $14K of property coverage for your college student, assuming that the damage was caused by an event covered in the policy. Is that enough coverage?
* IMPORTANT NOTE! * Certain items — such as jewelry or expensive electronics and computers — may require special coverage. Call us to add items. It is easy and not expensive.
Is your child at college, living off campus, covered? Probably not. If your student lives in off-campus housing — such as an apartment — we strongly advise you to consider renters insurance, as your homeowners insurance generally would not cover that arrangement.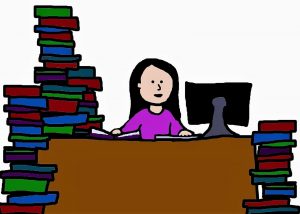 In either case, it's a good idea to keep an inventory, photos and receipts of any expensive items your child is taking to college. In the event of a loss, this can make the claims process much easier.
AUTOMOBILE CHANGES:
What will change with your auto insurance?
If your student will not be taking a vehicle to school but will continue to drive while at home on school breaks — or if there's a chance they could drive a friend's car at school — it is vital that you keep them on your auto policy. They may qualify for a distant-student or good-student discount. You need to contact us to see if any discounts are applicable.
If your student takes a car to school and the car is registered to you and that child is listed on your policy, that student will be covered. But! Please let us know if your child is taking a car to school, because the location of the vehicle can result in a change in premium.
Not having the right insurance can be a costly mistake – and college is expensive enough. Please call us to make sure your college-bound child – and YOU! – are protected.