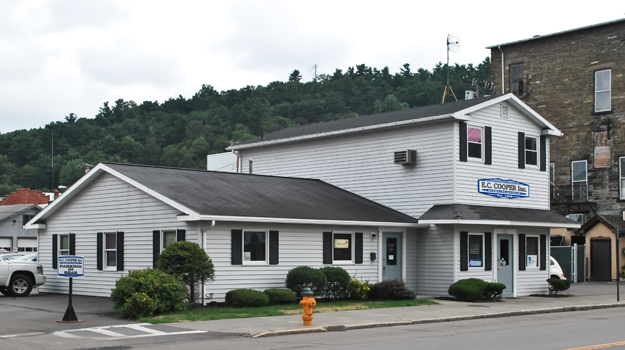 E.C. Cooper is an independent insurance agency. What does it mean to be an independent insurance agency? It means our team works with more than fifteen top-notch insurance companies to find you the best insurance package. It means our team will look for the right coverage for YOU … at the most competitive price.
E.C. Cooper was established in 1908. For more than 100 years, we have been protecting your assets with personal insurance (auto, home, RVs, boats, etc …) and business insurance. That's a lot of experience! What does that mean for you? It means that we can be your trusted insurance consultants.
The E.C. Cooper team is made up of dedicated agents, committed assistants, and two owners who are involved in the daily operations of the agency.
We invite you to come in and speak with our staff to see how we can best serve you. To learn more about us, please read our bios below.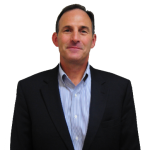 President Mike Stamp is a licensed agent with more than 30 years of experience. He handles all lines of insurance: Commercial, Personal and Life. Mike is a "problem solver" and is, thus, a great resource when it comes to unique insurance needs. He enjoys interacting with so many people in a day, treasures his relationship with his family and does not like pumpkin pie.
Julie, who has been with E.C. Cooper since 2010, does a little bit of everything in the office. She is a customer service representative — preparing quotes for current and potential clients, making policy changes, answering questions — plus she does the bookkeeping, accounting, payroll and HR. "I like being able to help my clients. I feel accomplished when I complete a project for a client or when I write a policy that is hard to place. Sometimes I have to think outside the box and it feels great when I am able to meet a client's need. I also enjoy helping clients through the claims process, reassuring them that they are being helped. I know you can't make everyone happy, but my goal is to try."
Ashley came to E.C. Cooper in 2018 and, as a personal lines customer service representative, she answers the phones, takes payments, prepares quotes for current and potential clients, performs photo inspections of vehicles and services policies. "The best part of my role is working with the community."
As a licensed customer service representative, Sue presents policies to current and potential clients, takes payments, answers the phones and helps customers. "I enjoy that most of my day is spent helping clients. I also enjoy that at E.C. Cooper we work as a team."
Nancy joined E.C. Cooper in 2006. As a licensed agent, she handles all facets of personal lines insurance and she is our in-house expert on farm and flood insurance. "I like that every day in insurance is different."
Brian, a graduate of Elmira College, is a licensed agent in the E.C. Cooper Insurance office, ready to assist both the Personal and Commercial Lines teams. He primarily assists with invoicing, property inspections, quoting, answering the phone and account servicing. The varied list of tasks allows him to do a great deal of what he enjoys most daily – interacting with people. "I have a passion for finance and mathematics, which I am happy to bring to the E.C. Cooper Insurance team. These topics aren't for everyone, so I have a unique opportunity to be of assistance."