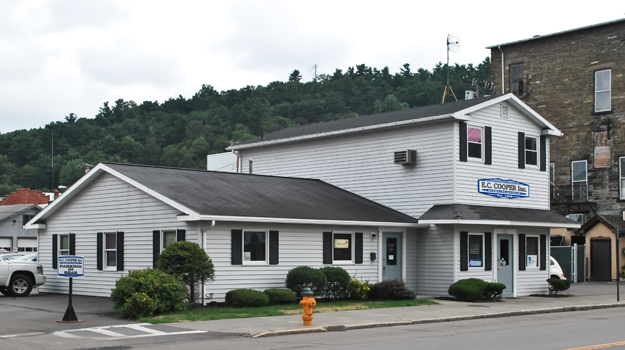 E.C. Cooper is an independent insurance agency. What does it mean to be an independent insurance agency? It means our team works with more than fifteen top-notch insurance companies to find you the best insurance package. It means our team will look for the right coverage for YOU … at the most competitive price.
E.C. Cooper was established in 1908. For more than 100 years, we have been protecting your assets with personal insurance (auto, home, RVs, boats, etc …) and business insurance. That's a lot of experience! What does that mean for you? It means that we can be your trusted insurance consultants.
The E.C. Cooper team is made up of dedicated agents, committed assistants, and two owners who are involved in the daily operations of the agency.
We invite you to come in and speak with our staff to see how we can best serve you. To learn more about us, please read our bios below.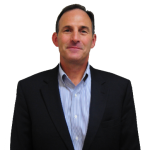 President Mike Stamp – one of E.C. Cooper's owners — is a licensed agent with more than 30 years of experience. He handles all lines of insurance: Commercial, Personal and Life. Mike is a "problem solver" and is, thus, a great resource when it comes to unique insurance needs. He enjoys interacting with so many people in a day, treasures his relationship with his family and does not like pumpkin pie.
Doug has nearly 40 years in the insurance industry! Doug has been with E.C. Cooper since 2005, and he is an owner – along with Mike Stamp — and vice president. He spends his day managing the financials, doing marketing, assisting the staff as they help clients, and making recommendations to clients. In fact, working with the clients and making those recommendations is what he most enjoys. "I learn something new every day and, in insurance, there are no two days alike!"
Kelsey, a licensed agent, has been with E.C. Cooper since 2017 and she has worked in both commercial and personal lines. "Each day is completely different which makes this job so easy to love. I help clients and prospects understand what coverages they need to best protect their assets, quote new and existing businesses, service current customers, review renewals and market to the area." Kelsey also enjoys the relationships that she has with her co-workers as they work as a team to meet clients needs. "Our clients truly do feel like friends and that's what I love most about this job."
Emily, a licensed agent, began at EC Cooper in 2019. As a Commercial Lines Customer Service Representative, Emily services existing accounts, quotes new accounts, works with clients to meet any insurance needs, takes payments and contributes to marketing efforts. "I enjoy making connections and networking with clients. When it comes to insuring businesses, no two scenarios are the same, so that keeps the day interesting! I love that I can bounce ideas off my co-workers; we work together and it feels like a family environment." Emily enjoys being out in the community, meeting new people. "It's amazing. I learn something new every single day."
Julie, who has been with E.C. Cooper since 2010, does a little bit of everything in the office. She is a customer service representative — preparing quotes for current and potential clients, making policy changes, answering questions — plus she does the bookkeeping, accounting, payroll and HR. "I like being able to help my clients. I feel accomplished when I complete a project for a client or when I write a policy that is hard to place. Sometimes I have to think outside the box and it feels great when I am able to meet a client's need. I also enjoy helping clients through the claims process, reassuring them that they are being helped. I know you can't make everyone happy, but my goal is to try."
Ashley came to E.C. Cooper in 2018 and, as a personal lines customer service representative, she answers the phones, takes payments, prepares quotes for current and potential clients, performs photo inspections of vehicles and services policies. "The best part of my role is working with the community."
Jan is a personal lines customer service representative. She presents policies to current and potential clients, takes payments, answers the phone and helps customers. She takes the guesswork out of filing a claim and will follow up to ensure claims are handled quickly and fairly. Jan is also our in-house IT staff member.
As a licensed customer service representative, Sue presents policies to current and potential clients, takes payments, answers the phones and helps customers. "I enjoy that most of my day is spent helping clients. I also enjoy that at E.C. Cooper we work as a team."
Nancy joined E.C. Cooper in 2006. As a licensed agent, she handles all facets of personal lines insurance and she is our in-house expert on farm and flood insurance. "I like that every day in insurance is different."