Dear valued clients,
As an essential business, we are open and are prepared to serve you with the same level of professionalism that you have come to expect. But! We do need your help. For the safety of our staff and for YOUR safety, we ask that you transact as much business as you can ONLINE or by phone. We will meet the public by appointment only. (We hope that changes soon! We miss seeing you guys.)
The company links to make payments and to report a claim are on this website. You can also call your insurance company directly using the numbers found on this website.
As far as your payments go, many insurance companies will waive late fees for any customer having trouble making a payment. Additionally, many companies are willing to discuss payment arrangements for customers whose employment or business has been impacted by COVID-19 and are having trouble making a payment. Please call your carrier to discuss your options.
If you have any additional questions, please call us at (607) 535-2731 or reach out to any staff member. Their email addresses are found on the "About Us" page on our website.
Please take care of yourselves, Friends. Respectfully … from six feet away
– Doug and Mike, agency owners
Welcome to the E.C. Cooper Agency
Why Choose E.C. Cooper?
We are an independent insurance agency.

We do not represent big insurance companies. We represent you.

We do the work for you.

We work with more than fifteen top-notch insurance companies to find you the best insurance package. Our team will look for the right coverage for YOU … at the most competitive price.

We create a package just for you.

We will listen to your needs. We will ask questions. We will search for discounts. We do all this to create a package unique to you.
We will support you through the claims process.

You will not go through a stressful event alone. We are your advocates with adjusters, companies, repair shops, anyone who touches your case. We will be by your side.

We are local. We live here and work here.

You know us. You know our families. We are committed to this beautiful community.

We give back.

We contribute to this community.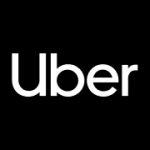 Special Note About Being a Ride Share Driver:
Please note that your NY Personal Auto Policy does not provide any insurance coverage for your vehicle while being used as an Uber, Lyft or other ride sharing service. At this point in time, we are not aware of any Personal Automobile Insurance Policy that provides any insurance coverage for any vehicle while it is being used as a public livery or conveyance. Please call us if you would like more of an explanation. We would be happy to go over your policy with you so that you understand what you must
do – or not do – to remain protected.
Note: EC Cooper is not associated with or sponsored by Uber or Lyft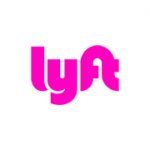 Taking an approved New York State Defensive Driving Course entitles you to receive up to a 10% discount on your major auto coverages for three (3) years.
Click here to learn more.