Should You Buy Additional Insurance When You Rent a Car?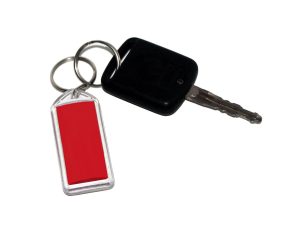 It's an awkward moment when you're standing at the rental car counter, staring into the clerk's eyes, sweating, wondering if you should buy the extra insurance he is offering.
WHAT DO YOU DO?
Do you need to buy the extra rental car insurance?
Maybe. Here is where you start:
Find out what your personal auto policy covers. Your policy may extend to your rental car. Why don't you call us right now – yes, right now – and ask us if a rental car is covered under your auto insurance policy.
One call to us and you should have your answer.
But, just in case, what insurance might a rental car company offer you?
Liability Coverage: This coverage will help protect you if you injure someone else or damage their property while driving your rental car. But, again, you may be covered by your personal auto policy. Did you call us?
Personal Injury Protection: This insurance covers your medical bills — and your passengers' — if you are injured in a rental car accident. But, again, you may be covered by your personal auto policy and/or your personal health insurance. Did you call us?
Collision/Loss Damage Waiver: This is not insurance, but, rather, a waiver that transfers financial responsibility from you to the rental car company in case of damage or theft. The waiver covers only the rental vehicle. But! In New York, you don't need this coverage since you are protected for any physical damage to the rental car under the NY Rental Coverage Endorsement. (In New York, every auto policy issued has physical damage coverage for a rental car — under a rental agreement with a term no longer than thirty continuous days — whether or not you have collision and comprehensive coverage. This is unique to New York. This does not include intentional or fraudulent acts.)
So When Would I Want to Buy Additional Insurance?
There are very few reasons why New York auto insurance owners would want to consider the above rental car insurances or waivers. But here are a couple:
For the "Hassle-Free Factor." If you purchase the CDW, upon returning a car with damage, you only need to report it and go. For people on vacation or trying to catch flights, this would be a nice perk; you aren't stuck filling out forms and claims.

If you rent a car outside of your policy's operating territory. All coverage is excluded while renting a car outside of the United States, its territories and possessions, Puerto Rico, and Canada. Purchasing the CDW, liability and personal accident insurance options would be prudent while renting a vehicle outside these places.

You don't want to use your own insurance. Claims payments under the NY Rental Vehicle Coverage Endorsement are considered a loss under your auto policy's liability coverage part. Rental vehicle losses could negatively affect your auto policy! It could result in loss of safe driver and claims free discounts, a high rate increase, or possibly being non-renewed by your auto insurance company. If you are an at-risk driver, you may want to protect your auto policy premiums and purchase the CDW, liability, or personal accident insurance. In that case if you have a claim, you can file it against the rental car insurance and not your own auto insurance.

You have rental insurance through your credit card. Car rentals require a credit card. If there are any gaps in coverage with your personal auto policy, the credit card company COULD provide secondary coverage. It often comes with stipulations, so you should carefully examine your credit card's benefits and exclusions before you decide on using it for your rental insurance.
If you have any questions, you can call us. We will talk to you about what you do – and do not – have. Let's make sure you are protected in that rental car!